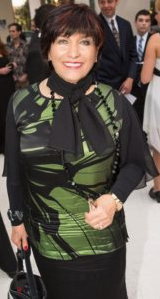 Costume World is a cutting-edge costume rental company that not only houses the largest collection of costumes in the United States, but also offers personalized, knowledgeable services that are absolutely unbeatable. With 1.2 million costumes in the collection, Costume World maintains and leases an incredibly diverse spectrum of costumes from the every-day to complete Broadway productions.
Our innovative services allow customers to rent everything from single costumes to entire productions. Our skilled staff can also help you find that hard-to-find costume, Tony award-winning designs or period reconstructions. Our designers and rental experts work with your vision to help you affordably outfit your productions. We are committed to helping you achieve the perfect look for your creative project.
Costume World is an industry leader in providing costume rentals and tailoring services with a personalized touch. Let Costume World make your theatrical vision come alive.